Sioux Falls Bankruptcy Attorney
Helping You Get a Fresh Start
Thousands of people file for bankruptcy in the United States every year. Federal and state bankruptcy laws were established to give honest debtors a fresh start. Statistics reveal that the majority of people who file for bankruptcy do so because of circumstances out of their control. Most of the time, a medical condition or another unexpected situation has left the individual unable to work or battling overwhelming and unforeseen expenses.
At Ronke Law, we are here to help you end the worry, the stress, and the guilt over your insolvency. Our Sioux Falls bankruptcy attorney can help you find the debt relief you need to move forward.
Learn more about your legal options by contacting us at (605) 250-9988 for a free consultation.
Creating Peace of Mind
When you choose Ronke Law, you'll work with a lawyer who is truly committed to helping you handle your financial dilemma in the most effective and efficient way. We can educate you about the various types of bankruptcy processes and provide the guidance you need to rebuild your life after bankruptcy. After taking the time to thoroughly understand the unique circumstances of your situation, we provide honest, friendly, and professional legal service to help you pursue a solution that falls in line with your individual needs and objectives.
Our firm can assist you with:
You may have tried everything under the sun to avoid bankruptcy while facing creditor harassment, wage garnishment, collection agencies, penalties and fees on credit card debt or delinquent taxes, and other challenges. In tough situations like this, filing for bankruptcy may be the right move for you, ending a dire situation that will likely only get worse.
The only way you will know what is right for your financial situation is to sit down with our Sioux Falls bankruptcy attorney who can review and analyze where you stand and provide knowledgeable advice and guidance about the options available.
Choose Ronke Law
If you are in over your head financially, we urge you not to wait another day to get an honest assessment of your situation. Our mission is to help you get the financial reset you need to get back on your feet and move forward toward a better future.
Call our offices at (605) 250-9988 to learn more about your legal options or contact us online to get started.

Client reviews
People Matter Most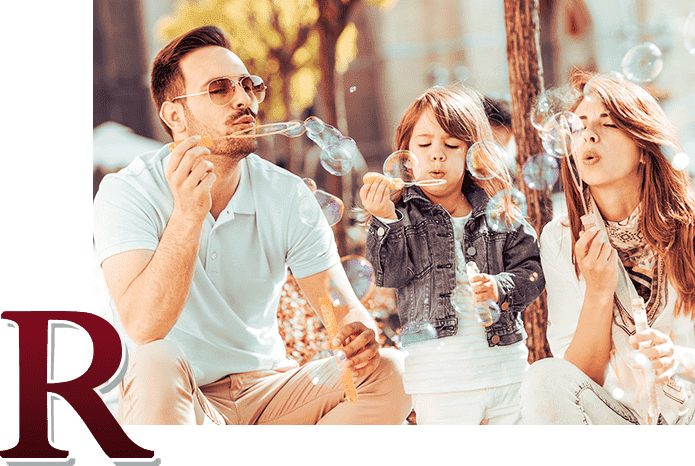 Stellar Communication - Raine

I found Eric to be an extremely knowledgeable, professional, easy to communicate with, effective attorney. - Cody B.

I would highly recommend Eric Ronke and Ronke Law. - David S.

I would highly recommend Ronke Law - Charles C.

Exactly What Is Needed - Judy A.

I highly recommend Eric at Ronke Law!! - Mark J.

Compassionate & Understanding - Kyle J.

Amazing! - Shawn G.

He kept me informed every step of the way!!! - Joshua S.

Very helpful at all times! - Terry R.

Everyone is nice and informative in the office! - Dan T.

They made the whole process seamless - Karen R.

Eric and his team are WONDERFUL!!! - Nikki H.

Eric and his assistant are great to work with, they both have been very on top of communication during such a stressful process. - Kristen R.

Superior Quality & Service - Kevin

The Most Authentic Person You Could Have as Your Attorney - Dan O.

I Would Recommend Eric to Anyone - Scott

We would definitely recommend him to others. - Judy N.

Ronke Law is the full experience! - Cristal K.

Diamond In The Rough - Joshua S.
Ronke Law
Why We're The Best Choice For You
Quality Service With an Attorney Who Cares

720CreditScore.com Services after Bankruptcy

Payment Plans Available

Free In-Person Consultations

Services Available in English & Spanish

Work Directly With the Attorney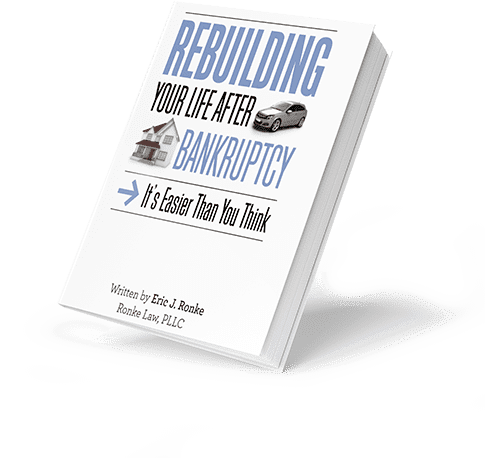 Free e-Book
Download our complimentary book,
"Rebuilding Your Life After Bankruptcy"
Written by Eric J. Ronke