Sioux Falls Chapter 7 Bankruptcy Attorney
Experienced & Dedicated Legal Services in South Dakota
Chapter 7 – sometimes called "straight" bankruptcy or "liquidation" bankruptcy – is the most common form of bankruptcy in the U.S. When you file for Chapter 7, the court implements an automatic stay that prohibits creditors from attempting to collect or taking legal action. This puts a stop to harassing phone calls and letters.
If you are in overwhelming debt, Ronke Law can help you explore your options. If Chapter 7 is right for your situation and aligns with your financial goals, we can initiate the legal action. Our Sioux Falls Chapter 7 bankruptcy lawyer will ensure that you understand the process ahead and will provide the representation and support you need throughout your case.
Contact us at (605) 250-9988 for a free, initial consultation concerning your financial situation.
How Chapter 7 Bankruptcy Works
In this type of bankruptcy, a trustee designated by the court will collect your non-exempt assets, which will be liquidated to pay off your debts. The state of South Dakota provides a long list of assets that are exempt from bankruptcy liquidation, such as your home, car, certain personal property, wages, pensions, public benefits, and more. In many cases, little remains that will be liquidated.
Whatever can be liquidated is used to pay off your creditors and the rest of your debt is discharged – meaning you will no longer owe it.
This type of bankruptcy generally discharges unsecured debt such as:
Credit card debt
Medical and dental bills
Personal loans
Utility bills
Back rent
Collection agency accounts
If you owe collateral-based debt, such as house and car payments, you must continue to pay those to keep the assets. Other types of debt cannot be discharged include child support, spousal support, certain taxes, student loans, personal injury damages, and penalties owed to government agencies.
To learn more, call Ronke Law at (605) 250-9988 today.

Client reviews
People Matter Most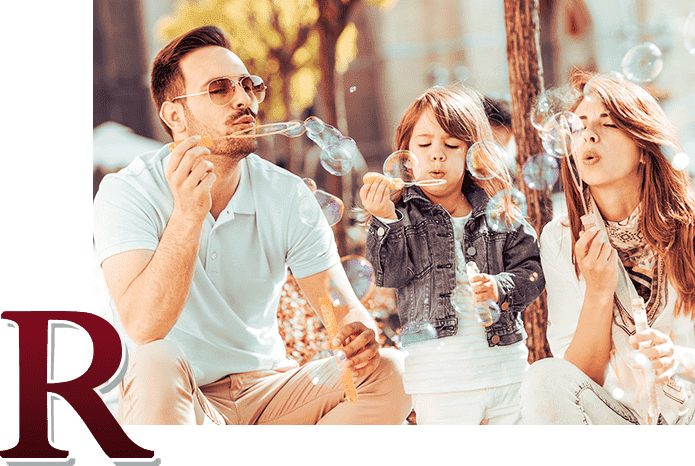 Amazing! - Shawn G.

I found Eric to be an extremely knowledgeable, professional, easy to communicate with, effective attorney. - Cody B.

Thank You! - Robert M.

Very helpful at all times! - Terry R.

Compassionate & Understanding - Kyle J.

Professional Relationship - Brandon S.

Eric Does a Fantastic Job! - Katherine H.

Eric is so knowledgeable and explains it in a way that everyone can understand. - Jay T.

Very Smooth Process - John H.

Prompt, Professional, & Personable - Client

I would highly recommend Ronke Law - Charles C.

I had a great experience with all the people there. - Debbie G.

Stellar Communication - Raine

Diamond In The Rough - Joshua S.

Highly recommend! - Sarah F.

Someone You Can Trust - Jay

Never Felt Rushed or Forced into Making Decisions Without Knowing All the Facts - Amanda W.

Exactly What Is Needed - Judy A.

I highly recommend them! - Cynthia D.

A very positive experience. - Dan J.
Ronke Law
Why We're The Best Choice For You
Quality Service With an Attorney Who Cares

720CreditScore.com Services after Bankruptcy

Payment Plans Available

Free In-Person Consultations

Services Available in English & Spanish

Work Directly With the Attorney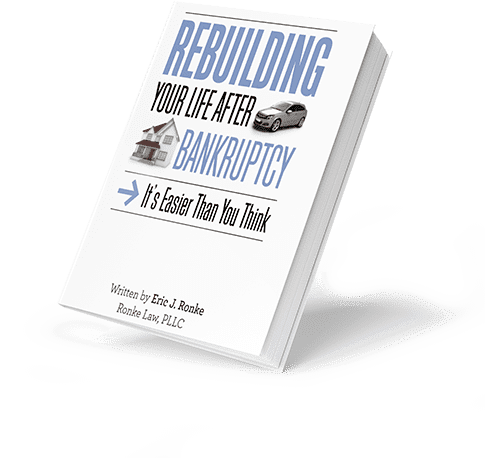 Free e-Book
Download our complimentary book,
"Rebuilding Your Life After Bankruptcy"
Written by Eric J. Ronke