Sioux Falls Business Planning Lawyer
Valuable Legal Guidance for Your Business & Corporate Matters
As a business owner or corporate executive, you face many opportunities, challenges, and issues concerning all aspects of your enterprise, from how to form it in the first place to day-to-day management. Running a business is filled with challenges. Without legal guidance, problems can arise that can seriously jeopardize your bottom line and your future.
At Ronke Law, we provide valuable advice and counsel to clients who need help managing and planning the daily operations of for-profit and nonprofit businesses. We can also help draft legal documents that include articles of incorporation, bylaws, operating and partnership agreements, contracts, company policies, and more. Our Sioux Falls business planning attorney is dedicated to providing effective counsel to help your company run smoothly.
Contact Ronke Law at (605) 250-9988 for a free initial consultation.
Setting Your Business up for Success
Whether you are a budding entrepreneur or an established business owner, having a lawyer on your side is invaluable.
At Ronke Law, we can help you address:
The ideal entity for your business
How to hire or fire an employee
How to handle a dispute with a client, customer, vendor, or another party
Drafting and reviewing contracts
Tax issues
How to pass on a business when you are ready to retire
Most businesses face problems and disputes that call for the services of a trusted and responsive attorney. Trying to handle these issues without legal help can lead to serious trouble.
Our firm offers personalized service for business issues such as:
Business formation
New corporations
Limited liability companies (LLCs)
Debt collection
Taxation
Contract disputes
Real estate agreements
Evictions
We urge you to reach out to our experienced business planning attorney in Sioux Falls for the professional help you need to run your business effectively.
Contact us online or call (605) 250-9988 today.

Client reviews
People Matter Most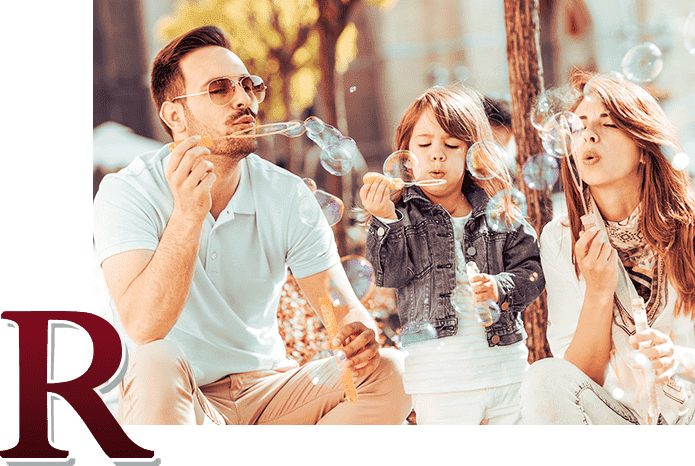 Professional Relationship - Brandon S.

Stellar Communication - Raine

Prompt, Professional, & Personable - Client

Highly recommend! - Tom A.

Superior Quality & Service - Kevin

Highly recommend! - Sarah F.

Never Felt Rushed or Forced into Making Decisions Without Knowing All the Facts - Amanda W.

Very Smooth Process - John H.

Eric is Great to Have on Your Team - Client

Gives Sound Advice That Has Guided My Decision Making - Jordan V.

If you need a great bankruptcy lawyer, than I would definitely recommend Ronke Law, PLLC! - Andrew S.

Eric is so knowledgeable and explains it in a way that everyone can understand. - Jay T.

We would definitely recommend him to others. - Judy N.

I Would Recommend Eric to Anyone - Scott

Eric and his team are WONDERFUL!!! - Nikki H.

Eric was fantastic as was his staff! - Sarie L.

I highly recommend them! - Cynthia D.

I had a great experience with all the people there. - Debbie G.

Exactly What Is Needed - Judy A.

I highly recommend Eric at Ronke Law!! - Mark J.
Ronke Law
Why We're The Best Choice For You
Quality Service With an Attorney Who Cares

720CreditScore.com Services after Bankruptcy

Payment Plans Available

Free In-Person Consultations

Services Available in English & Spanish

Work Directly With the Attorney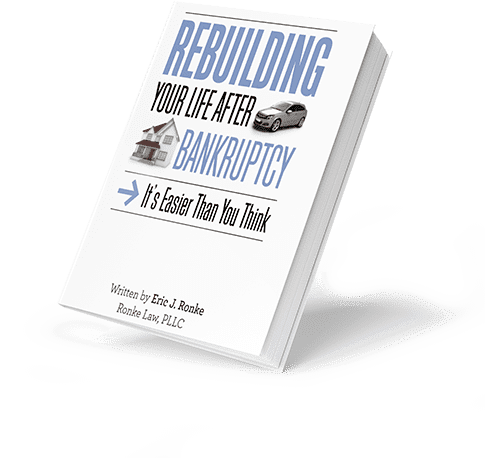 Free e-Book
Download our complimentary book,
"Rebuilding Your Life After Bankruptcy"
Written by Eric J. Ronke