Practice Areas at Ronke Law
See What Our Sioux Falls Attorney Can Do for You
No matter what legal matter you are facing, it can help to work with an attorney who has broad legal experience in multiple areas of the law. This ensures that your lawyer takes a well-rounded and well-informed approach to your case.
Ronke Law assists clients with cases in many areas of the law. If you have any legal need at all, do not hesitate to reach out to us. Our team can either help you with your legal concerns or help you find another attorney who can. We look forward to meeting you and discussing your case with you.
Call (605) 250-9988 or contact us online to schedule a free consultation with our attorney in Sioux Falls.
Our Legal Services
Our firm was founded on a sincere passion for helping others. We recognize the walls that may stand in your way as you seek to resolve legal issues. Our Sioux Falls attorney wants to be there for you in your time of need to help you maneuver past the roadblocks that are preventing you from moving forward.
At Ronke Law, we practice in the areas of:
Bankruptcy: If you are feeling overwhelmed by debt and need help finding relief, turn to our firm. We can determine which type of bankruptcy is right for you and assist you with the filing process.
Business planning: At Ronke Law, we assist budding entrepreneurs and established business owners alike with all aspects of business planning.
Estate planning: Secure your legacy and establish a plan for the future by investing in estate planning services from Ronke Law.
We use our broad legal knowledge and experience to inform the representation we provide for every case. When you retain Ronke Law, you can have confidence that you are working with a true professional and a passionate advocate.
Call us at (605) 250-9988 to get started on your case today.

Client reviews
People Matter Most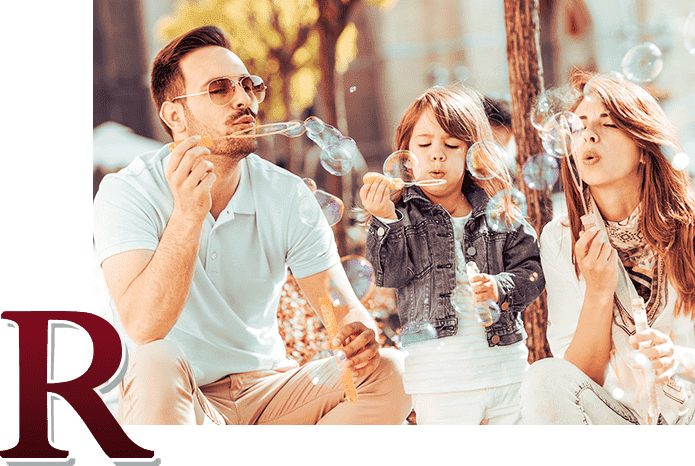 Superior Quality & Service - Kevin

Thank You! - Robert M.

I would highly recommend Ronke Law - Charles C.

A very positive experience. - Dan J.

He was very thorough and had great follow through and communication - Letty P.

Someone You Can Trust - Jay

Compassionate & Understanding - Kyle J.

I highly recommend them! - Cynthia D.

Eric Made My Bankruptcy Easy & Less Stressful - Carly K.

Prompt, Professional, & Personable - Client

Eric offers better financial options than the other lawyer we met with and opportunities to help build our credit back - Lindsay M.

Cannot say enough about how thankful we are for choosing this route and the help we were given. - Dani S.

Eric is Great to Have on Your Team - Client

Ronke Law is the full experience! - Cristal K.

They made the whole process seamless - Karen R.

Great for people that need assistance with payments. - Lisa P.

Gives Sound Advice That Has Guided My Decision Making - Jordan V.

I Would Recommend Eric to Anyone - Scott

I would highly recommend Eric Ronke and Ronke Law. - David S.

Knowledgeable and Is Committed to His Clients - Todd S.
Ronke Law
Why We're The Best Choice For You
Quality Service With an Attorney Who Cares

720CreditScore.com Services after Bankruptcy

Payment Plans Available

Free In-Person Consultations

Services Available in English & Spanish

Work Directly With the Attorney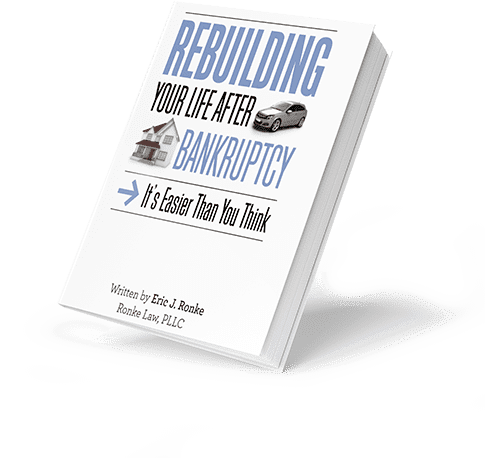 Free e-Book
Download our complimentary book,
"Rebuilding Your Life After Bankruptcy"
Written by Eric J. Ronke