Estate Planning Lawyer in Sioux Falls
Protect Yourself, Your Family & Your Estate
Ronke Law provides estate planning services with the attention to detail that you deserve at a price that is affordable to you. Whether you are a young family looking to establish guardianship and care of your minor children or a senior nearing retirement age and looking to protect your assets or provide a legacy for your family, we can help.
No matter the size of your estate, you can benefit from estate planning. At Ronke Law, we hear our clients out and take the time to get to know them personally so that we can better understand their needs. We can help you take advantage of the many estate planning tools that can be used to protect your legacy and take care of the people you love.
Reach out to our Sioux Falls estate planning attorney at (605) 250-9988 for a free consultation.
Take Advantage of Estate Planning Tools
At Ronke Law, we are familiar with the various aspects of comprehensive estate planning. Our goal is to position you and your family for a bright future.
Ronke Law can help you with:
Your last will and testament: Designates who will inherit certain assets and outlines your wishes for funeral arrangements and other end-of-life matters
Trusts: A way to safely pass assets onto beneficiaries
Guardianships for minor children or adults: Naming a guardian specifies who will care for your loved one physically and financially
Advanced health directives: Allow you to outline your wishes regarding medical care in the event that you are incapacitated
Powers of attorney: Designate a trusted person to handle your financial affairs or medical decisions when you are unable to
Business succession plans: Allow business owners to transfer their businesses to beneficiaries
Charitable trusts: For passing on gifts to your favorite charities
Get Started Today
Strategic estate planning can reduce or eliminate fees, court costs, and taxes; reduce or eliminate conflicts between family members; protect your assets against creditors and lawsuits; and allow you to pass on your assets according to your wishes. At Ronke Law, we have successfully guided numerous families through the estate planning process and welcome the opportunity to serve you.
Contact us at (605) 250-9988 for a free consultation to get started.

Client reviews
People Matter Most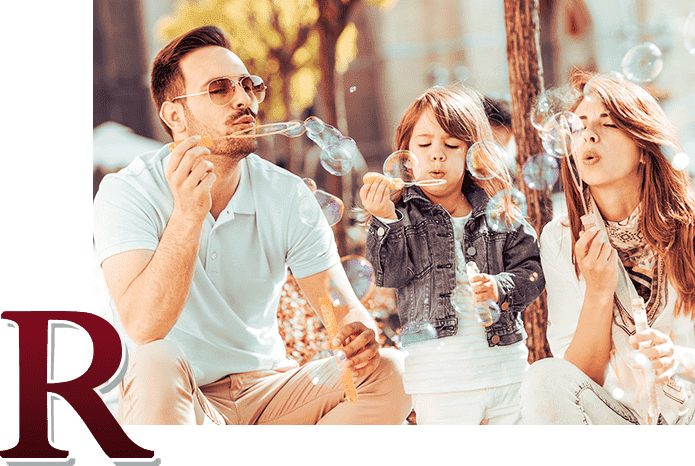 Highly recommend! - Sarah F.

Eric was fantastic as was his staff! - Sarie L.

The Most Authentic Person You Could Have as Your Attorney - Dan O.

I had a great experience with all the people there. - Debbie G.

Great for people that need assistance with payments. - Lisa P.

I highly recommend Eric at Ronke Law!! - Mark J.

Eric gets back to me fast. - Melvin V.

Exactly What Is Needed - Judy A.

Eric offers better financial options than the other lawyer we met with and opportunities to help build our credit back - Lindsay M.

Eric and his assistant are great to work with, they both have been very on top of communication during such a stressful process. - Kristen R.

I would highly recommend Ronke Law - Charles C.

I Would Recommend Eric to Anyone - Scott

Stellar Communication - Raine

Eric and his team are WONDERFUL!!! - Nikki H.

He was very thorough and had great follow through and communication - Letty P.

Highly recommend! - Tom A.

Highly recommend. - Vesna S.

Everyone is nice and informative in the office! - Dan T.

Knowledgeable and Is Committed to His Clients - Todd S.

Never Felt Rushed or Forced into Making Decisions Without Knowing All the Facts - Amanda W.
Ronke Law
Why We're The Best Choice For You
Quality Service With an Attorney Who Cares

720CreditScore.com Services after Bankruptcy

Payment Plans Available

Free In-Person Consultations

Services Available in English & Spanish

Work Directly With the Attorney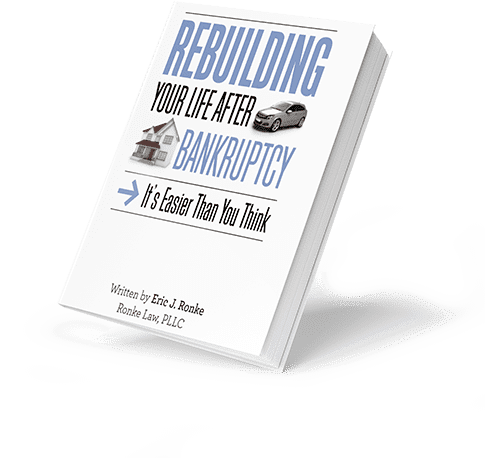 Free e-Book
Download our complimentary book,
"Rebuilding Your Life After Bankruptcy"
Written by Eric J. Ronke