Rebuilding after Bankruptcy in Sioux Falls
Rebuild Your Finances with Help from Ronke Law
Filing for bankruptcy is a big decision that can have both positive and negative repercussions. Once you have managed your overwhelming debt through Chapter 7 or Chapter 13 bankruptcy, you will face the aftermath of bankruptcy. Many people are terrified of this prospect and have no idea how they will cope.
At Ronke Law, we understand your concerns. You will be facing the future in a society that judges you on your credit score. Your credit score will determine your ability to rent an apartment, purchase a car, obtain a loan, and open a credit card. It may even affect your ability to get a job. At our firm, we listen to our clients' concerns and find solutions tailored to their needs.
Need help rebuilding after bankruptcy? Contact our Sioux Falls bankruptcy attorney at (605) 250-9988.
Getting Back on Your Feet after Bankruptcy
We know that you will be facing a new life after bankruptcy that includes rebuilding your financial reputation. Many people avoid credit altogether after bankruptcy, which can be just as bad as having poor credit. We have learned that if you take immediate steps to rebuild your credit score after bankruptcy, you can transform it within 12 to 24 months.
The 720CreditScore Program
At Ronke Law, we have found what we consider the best credit education program available. Most people who have completed the 720CreditScore program rebuilt their credit scores within two years after bankruptcy. The enrollment fee for this program is generally $1,000, but Ronke Law makes it available to our clients for free.
The program will arm you with valuable information and guidance on:
The best credit cards to apply for and use
How to rebuild your score as fast as possible
How many credit cards you should have
How to get a copy of your credit report
How to fight collection reports
Other important credit tips
Rebuilding your credit score and brightening your financial future is easier than you think. With the help of our Sioux Falls bankruptcy lawyer, you will be on your way to better years ahead. Let us help you take control of your finances.
Schedule a free consultation with us today by calling (605) 250-9988.

Client reviews
People Matter Most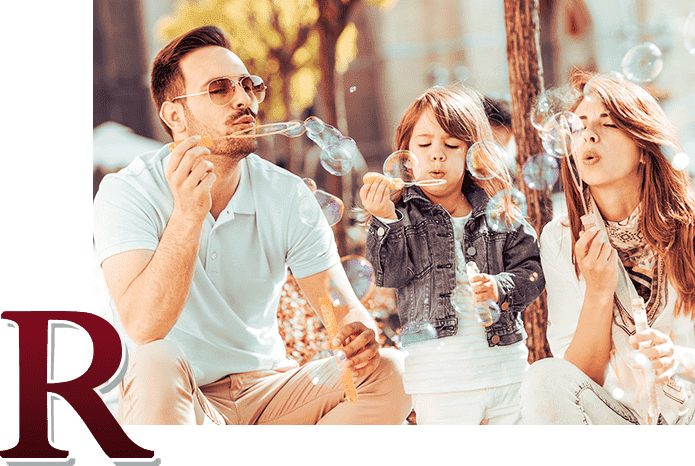 He was very thorough and had great follow through and communication - Letty P.

If you need a great bankruptcy lawyer, than I would definitely recommend Ronke Law, PLLC! - Andrew S.

Knowledgeable and Courteous - Pam I

The Most Authentic Person You Could Have as Your Attorney - Dan O.

Eric gets back to me fast. - Melvin V.

Never Felt Rushed or Forced into Making Decisions Without Knowing All the Facts - Amanda W.

I had a great experience with all the people there. - Debbie G.

They made the whole process seamless - Karen R.

Great Attorney - Chris W.

Eric was fantastic as was his staff! - Sarie L.

Knowledgeable and Is Committed to His Clients - Todd S.

Thank You! - Robert M.

A very positive experience. - Dan J.

Gives Sound Advice That Has Guided My Decision Making - Jordan V.

Eric Does a Fantastic Job! - Katherine H.

I highly recommend Eric at Ronke Law!! - Mark J.

Eric and his assistant are great to work with, they both have been very on top of communication during such a stressful process. - Kristen R.

Eric and his team are WONDERFUL!!! - Nikki H.

Eric is so knowledgeable and explains it in a way that everyone can understand. - Jay T.

I would highly recommend Eric Ronke and Ronke Law. - David S.
Ronke Law
Why We're The Best Choice For You
Quality Service With an Attorney Who Cares

720CreditScore.com Services after Bankruptcy

Payment Plans Available

Free In-Person Consultations

Services Available in English & Spanish

Work Directly With the Attorney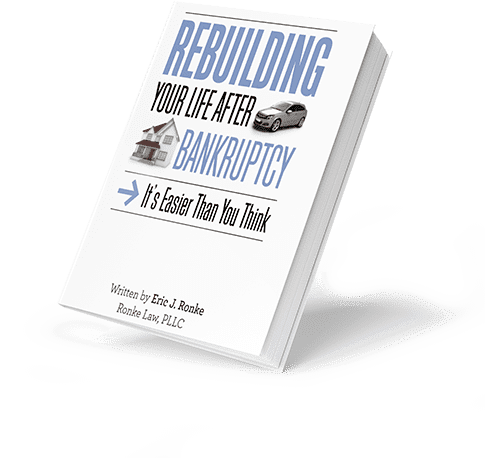 Free e-Book
Download our complimentary book,
"Rebuilding Your Life After Bankruptcy"
Written by Eric J. Ronke